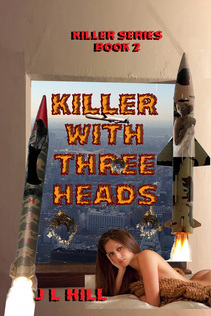 Killer With Three Heads
is the second book in the Killer series. Bulletproof Morris 'Mojo' Johnson returns to New York as John Morrison after a 10 years' absence to find the people responsible for kidnapping his daughter, Maria. He had been recruited by the NSA to train commandoes to fight the War on Drugs in Columbia. Will what he'd been doing in the past decade cost the life of his little girl?
The Rocci Family is the most powerful Mafia family in New York and Nicky 'Nails' is about to replace his father as the head of the New York Mafia. His ties to the street gangs are strong and even though he hasn't seen Morris in four years, since he disappeared in Columbia in 1980, the two are still thick as thieves.
Nicky's power is being challenged by the Chicago Mafia who is trying to split the New York families and take control. Against Nicky wishes, Mojo has sent gang members to set up shop in Chicago, a move that threatens both the New York and Chicago Mafia. The pair knows FBI agent, Tom Green, is behind the kidnapping of Maria, they don't know if Tom Green is working for the Chicago mob or the Government, as both would benefit.
Where
Killer With A Heart
took you into the dark world of organize crime and street gangs, this story takes the reader around the world to the very seats of power in Caribbean, Aruba and the Bahamas; into Columbia, Venezuela, the Baltic, Afghanistan and Egypt; and here in the U.S.A. - New York, Chicago, and Washington D.C.
Killer With Three Heads
is an explosive, sexy, world-wind thriller that keep you wondering how far is too far. What kind of people would start a war with the most dangerous man alive? What will Bulletproof Mojo Johnson do to get his daughter back safely? And what will happen if he doesn't?
Read More (For Adult Readers 18+yrs)
---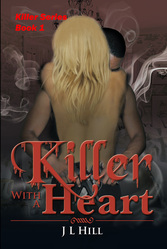 Explore the workings of criminal masterminds in
Killer With A Heart
, a captivating action and suspense novel. In this heart-pounding tale, you will be taken to the feisty and intriguing world of the mafia. Discover the exhilarating turn of events as gangs struggle to rise up to power, a mafia boss craves for a beautiful sexy firebrand and an upcoming mob war unleashes hell's fire on the streets of New York. An intoxicating must-read that will keep you hanging on the edges of your seats, this work features a dark, dangerous and deviant setting in which everything is not what it seems.
A raw in your face story of teenage love, lust, murder, and revenge set in the Bronx in the early seventies, where the cold business world of organize crime melds with the brutality of street gang warlords that ignites a winner takes all battle for underworld control.
Nicky 'Nails' Rocci's gang is thick as thieves, but stealing mob money leads to murder. However, failing to kill Morris 'Mojo' Johnson is a costly mistake for the Banoa family that adds to Morris' mystique.
Maria Marino is a bewitching beauty, a sexy firebrand that has captured the heart of the feared warlord, Morris.
Nicky's desire to lead his gang to the top of the New York criminal scene will ignite a mob war. Joey Banoa desires for Maria and Morris Johnson desire for vengeance unleashes Hellfire on the streets of New York.
Read More (For Adult Readers 18+yrs)
---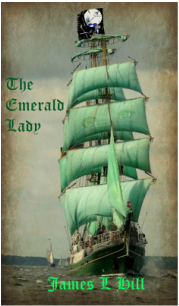 ​A fantasy Pirate/Mermaid love story set in the Golden Age of Pirates of the 17th and 18th centuries.
Jeremy Simmons is a midshipman on the commercial vessel, Rummy Gale. An honorable young man, he believes in the science of the day not age-old superstitions of the sea. But a hurricane will do more than sink his ship; it will forever change his world.
Shera, a mermaid, rescues him; they fall in love and in her attempt to return him to his world, she approaches her sisters at Usea Maya for assistance. The Maiden Queen forbids her from giving any further aid, condemning the man to a watery tomb. But Shera, a free spirit, defies the orders, goes it alone and inadvertently causes a tragedy.
Infuriated by Shera's defiance and Jeremy's steadfast defense and willingness to take the punishment meted out to her, the Queen curses them both. She locks Shera in human form and binds Jeremy's life to hers. A fate so cruel it will cause a split in the realm of Mermaids and turn good men into Pirates.
Read More
---